As Covid cases start declining, more people are returning to workplaces
More people seemed to be returning to their workplaces towards the end of the year, even as railway and electricity numbers disappointed.
Most other indicators held on to their gains.
Business Standard tracks power generation, traffic and pollution data in addition to mobility and goods carried by the Indian Railways.
Analysts globally have been tracking similar indicators to get a sense of the situation on the ground ahead of official data releases.
Government numbers such as gross domestic product (GDP) are often released with a lag.
High frequency indicators give a current sense of the economic situation meanwhile for countries grappling with the Covid-19 pandemic lockdowns.
Search engine Google releases mobility data with a lag. The latest is as of December 22. All other data is as of December 27.
Google uses anonymized location data to track where people are going.
This is released periodically in its mobility reports. India's workplace visits had fallen over 65 per cent during the lockdown compared to January and February 2020.
It is currently 15 per cent below normal.
Bus, train and similar transit stations also saw a recovery in visits. It is now only 9.3 per cent below levels seen at the beginning of the year (see chart 1).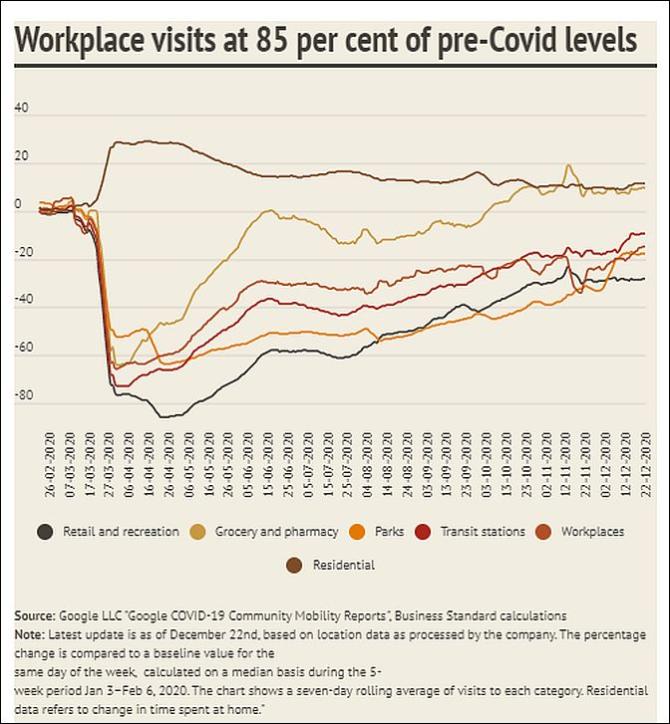 Power generation was close to seven per cent higher for the week ended December 20 than in the same period in 2019.
This has slipped to under five per cent. It has largely been above 2019 levels since September (see chart 2).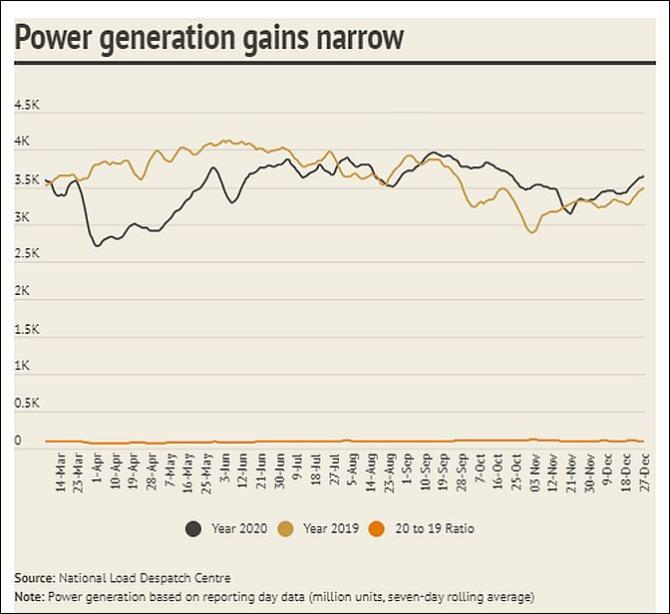 The Indian Railways carried more goods than in 2019 as well. Gains were lower than the previous week.
The quantity of goods loaded on to trains was 5.8 per cent higher for the latest week compared to 9.9 per cent in the previous week.
Gains in goods earnings fell from eight per cent to 3.3 per cent (see chart 3).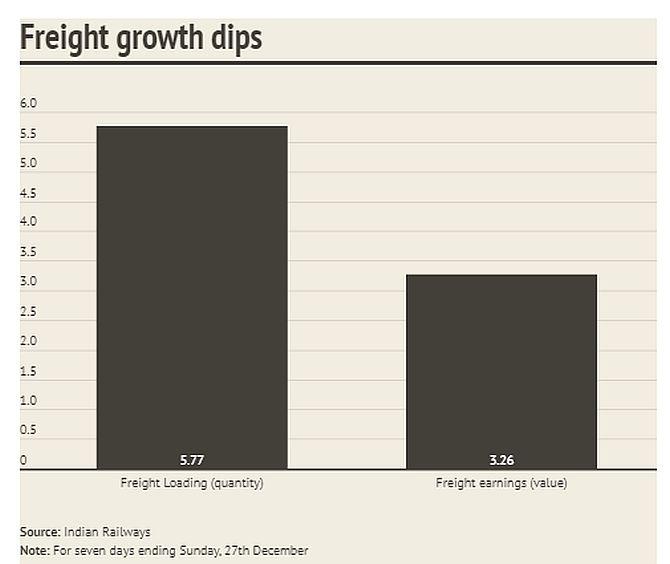 Business Standard also tracks levels of nitrogen dioxide.
The pollutant comes from industrial activity and vehicles.
Delhi's emissions are up 50 per cent compared to last year.
It has been rising since over the last week.
Mumbai's emissions, based on Bandra locality data, are down 97 per cent (see chart 4,5).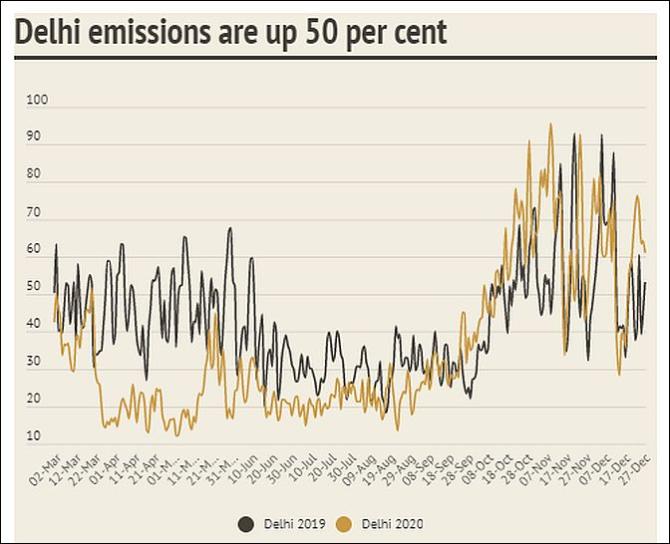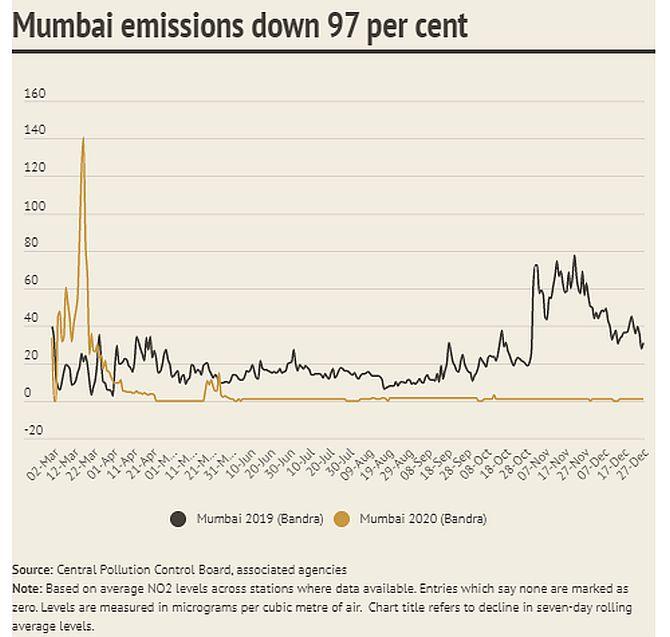 Mumbai and New Delhi have seen a recovery in traffic congestion, though levels are below 2019 levels.
Mumbai's traffic is 23 per cent below normal shows data from global location technology firm TomTom International.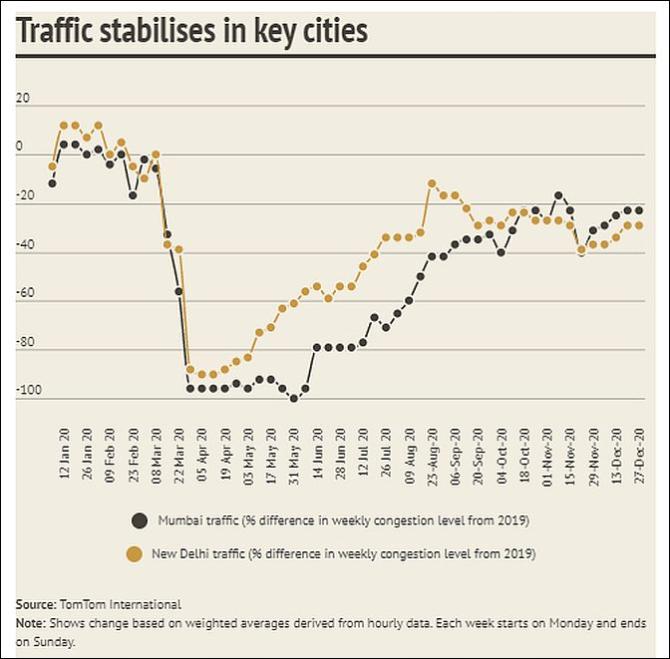 New Delhi's is 29 per cent below levels seen last year (see chart 6).
Photograph: Anushree Fadnavis/Reuters
Source: Read Full Article