The StartupAutobahn event in Stuttgart has a new winner in the crypto world: IOTA. The event took place at the Carl Benz Arena on July the 19th, and the team presented innovative blockchain solutions for the automotive industry.
IOTA Makes History at StartupAutobahn
The so called Startup Autobahn, is one of the main platforms being developed for future mobility in the automotive industry. It is backed by PlugandPlayTC, an open innovation platform that aims to connect startups through more than 50 different accelerator programs.
At the Startup Autobahn, companies and startups share their creative ideas and are presented to attendees. At the event were present companies like Porsche and Mercedes.
Startup Autobahn wrote on Twitter:
"Get #ready. Expo Day is about to open its doors. 31 #startups, 13 countries and 1 #goal. To showcase what they have achieved in recent months."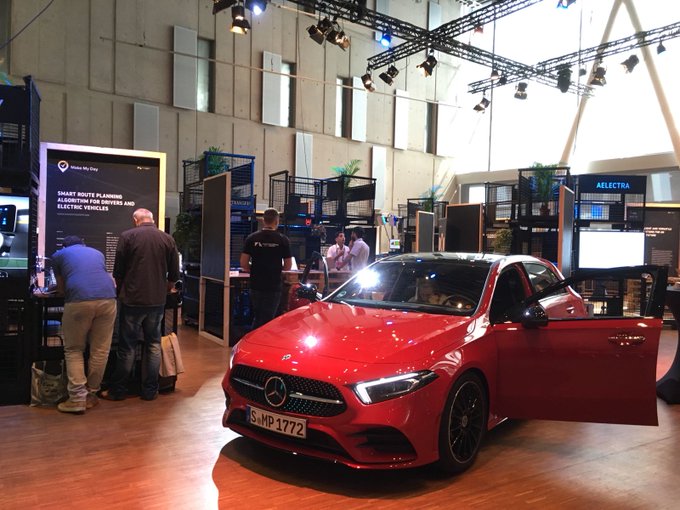 IOTA has been participating with several companies in different industries to create standards for the IoT world. This is not the first time that IOTA enters the automotive space. Back in June, we wrote at UseThBitcoin that Volkswagen released an over-the-air Proof of Concept developed with the IOTA Foundation.
The information was provided by Johann Jungwirth, Chief Digital Officer of Volkswagen Group. He wrote on twitter:
"Distributed Ledger Technologies (DLT) are crucial for the future of trusted transactions. IOTA has great potential to become a DLT leader with the Tangle approach."
Additionally, in February 2018, at the Bosch Connected World Conference, Jungwirth said that IOTA has different potential use cases that would help the automotive industry improve and grow.
IOTA has created the Tangle, a revolutionary technology that can be applied to artificial intelligence, machine learning, data analytics and more.
Currently, IOTA is one of the most known cryptocurrencies and blockchain networks in the market. It is the 9th most important cryptocurrency by market capitalization and its currency has a price of $0.97 dollars.
Other company that is working with IOTA's Tangle is Bosch, which is driving the adoption of Distributed Ledger Technology (DLT) in the Internet of Things (IoT) industry.
Source: Read Full Article